Mint Bureau and Sakuranomiya Park

The Mint Bureau, operated by Japan's Ministry of Finance, has branches in Tokyo and Hiroshima, but its head office is right in the historic commercial hub of Osaka on the banks of the Okawa River.
Adjacent to the Mint Bureau is the remarkable Mint Museum, opened in 1971. Some 4,000 items are on exhibit here, including ancient large and small Japanese gold coins, historical documents that show the close relationship between society and coins, and many other interesting articles accumulated since the establishment of the Mint.
A "Kema-Sakuranomiya park" is the Riverside park of 4.2km of extension along Okawa river.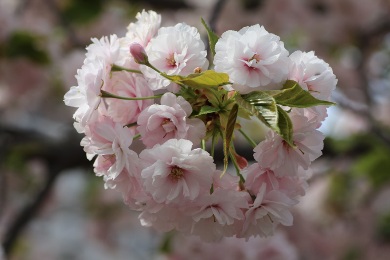 The Cherry tree of Mint Bureau

You can visit both a coin production plant and an order production plant, and view other exhibitions concerning the monetary production process.
In the spring, the spectacular cherry blossoms here form a breathtaking tunnel of pink that draws great crowds.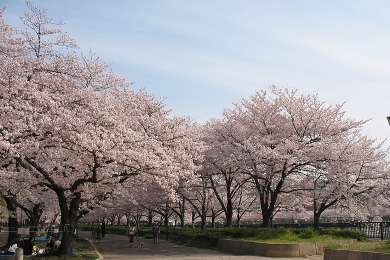 The Cherry tree of Sakuranomiya Park

Riverside park with water, green and cherry trees, which is built on the river terrace between Kema Araizeki (overflow weir) and Temmabashi Bridge.
It is known as a cherry blossom-viewing spot for its magnificent 4,700 cherry trees.

View Mint Bureau,Kema Sakuranomiya Park in a larger map
Access to Mint Bureau and Kema-Sakuranomiya Park

[Address]
1-1-79 Temma,Kita-ku,OsakaCity
[Access]
Keihan railway: 2-minute walk from Temmabashi Sta.
Subway(Tanimachi Line): 2-minute walk from Temmabashi Sta.