Shirokita Park

This park opened in the 9th year of the Showa Period (1934) on the Yodogawa riverbed.
Within its 9.5 hectare-expanse, various seasonal traditions of Osaka are featured, such as cherry blossoms in April and the Shirokita chrysanthemum exhibition held in November every year.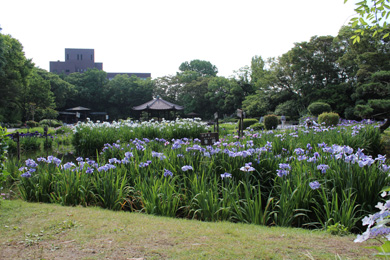 The Japanese Iris of Shirokita Park.

In the Japanese Iris(Lily) Garden, 13,000 lilies of 250 species can be roughly divided into three types, Edo, Ise, and Higo. In May and June, they blossom into beautiful colors of bluish purple, white and yellow, and this scenery has been selected as one of the "Top One Hundred Greenery Scenes of Osaka."
Also, below the dike of the Yodogawa there is an area called wando (a pond-like area along a river enclosed by spur dikes etc.), creating habitat for some remarkable animals and plants.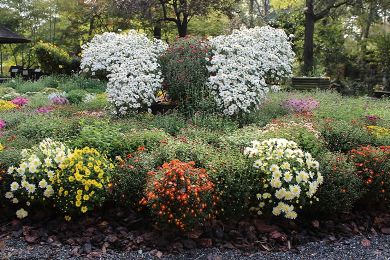 The Chrysanthemum of Shirokita Park.

The "chrysanthemum exhibition" was held in Iris Garden in Shirokita Park.
A chrysanthemum is a flower which symbolizes autumn of Japan.

View Shirokita Park in a larger map
Access to Shirokita Park

[Address]
3-29-1 Ikue, Asahi-ku, Osaka City
[Access]
City bus: Short walk from Bus Stop Shirokita-koen-mae
[The link to a website]