Arashiyama park

Since Arashiyama was located in the west of a capital city town and became an aristocrat's cottage ground at the Heian period, it serves as a typical tourist resort in Kyoto.
It is specified also as the historic relics and the scenic spot in Japan.
Togetsu-kyo Bridge concerning Keisen which flows the central part of Arashiyama is the symbol of Arashiyama.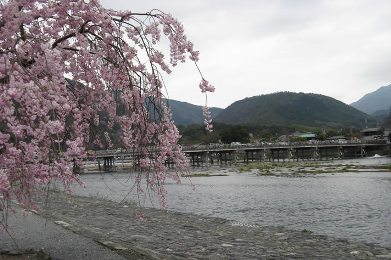 The cherry tree of Arashiyama park.

The cherry tree of Arashiyama is said for the back Saga retired emperor to have transplanted from Yoshino at the chip box of Kameyama Mr. erection, and has about 1500 now.
In Arashiyama, there is an impression of region where Togetsu-kyo Bridge was made a center. Scenery around Togetsu-kyo Bridge creates up the image that represents Kyoto. It is beauty with elegance at each four seasons.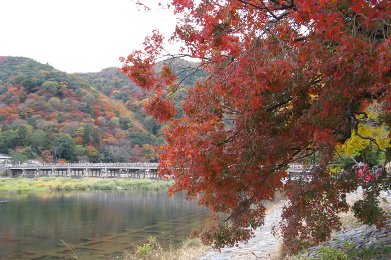 The autumnal leaves of Arashiyama park.

A wild cherry tree and autumnal leaves are mixed with the inside where Akamatsu grows thick, and into green, red and yellow draw the Nishiki pattern and are coloring autumn of a capital.
This scenery has too famous curved beautiful Togetsu-kyo against the background of Arashiyama dyed Nishiki of red or yellow.

より大きな地図で Arashiyama in a larger map
Access to Arashiyama

[Address]
Arashiyama Nishikyo-ku Kyoto city
[Access]
Arashiyama Station on the Hankyu Railway
City Bus Stop Nakanoshima park.