Chion-in Temple

Located in the Higashiyama district of Kyoto, Chion-in is connected to Hōnen (1133-1212), the founder of the Jōdo Shū (Pure Land Sect) of Buddhism.
The main hall "meido"contains an image of Honen.
The Sanmon was erected in 1621 by Tokugawa Hidetada, the second Tokugawa shogun and it has a height of about 24 meters, a width of about 50 meters, and about 70,000 roof tiles. This is one of the largest wooden tower gates in existence in Japan.
In Hojo Garden, autumnal leaves can be enjoyed in a quiet atmosphere.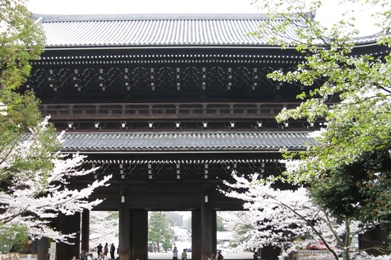 The cherry tree of Chion-in.

In the precincts of a temple, about 250 Somei Yoshino, wild cherry trees, etc. direct spring of a temple.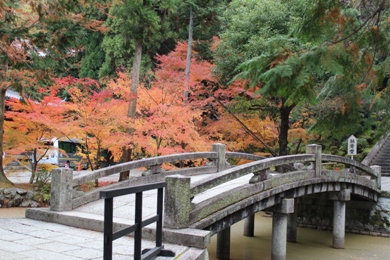 The autumnal leaves of Chion-in.

Autumnal leaves can be loved on the long stone steps which lead to a shrine etc., looking down on the vast precincts of a temple.
The precincts of a temple in Chion-in are divided into three, the lower berth with Sanmon, the middle with Hondo (shrine), and the upper row with "Seishido" (hall dedicated to Seishi).

View Chion-in Temple in a larger map
Access to Chion-in

[Address]
400 Rinka-cho, Higashiyama-ku Kyoto
[Access]
City Bus; 5-minute walk from City Bus Stop Chion-in-mae.
Subway ; 8-minute walk from Higashiyama Station.
Keihan Railway; 15-minute walk from Gion-Shijo Station.
Hankyu Railway; 17-minute walk from Kawaramachi Station.

[The link to a website]