Shisen-do Jozanji Temple

This temple belong to the Soto sect of Buddhism.
Shisen-do Temple was built in 1641 as a mountain hermitage by a well-known scholar and poet. The name "Shisendo" means "Hall of Immortal Poets" and the temple grounds are famous for their tranquility. Visitors to the temple can experience the serenity and simple elegance of a bygone era.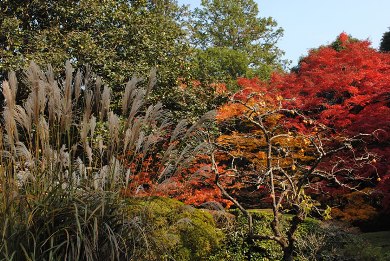 The autumnal leaves of Shisen-do.

The garden is beautiful in each four seasons.
There are wistaria, iris, hydrangea, bush clover, etc there.
The yard designed by Jozan which is also the expert of garden structure can be enjoyed to all seasons.

View Shisen-do Temple in a larger map
Access to Shisen-do

[Address]
27 Ichijoji-Monguchi-cho Sakyo-ku, Kyoto
[Access]
City Bus : 5-minute walk from Bus Stop Ichijoji-kudarimatsu-cho

[The link to a website]